Mark has a passion to create media with meaning. His media background includes working at LOST, PBS, The White House, The Governor's Office of Hawai'i, and producing over 200films, including festival selections and special awards at Film Festivals such as Berlin, Tribeca, and Sundance. The works he prides himself upon are the pieces he creates with social impact content. He has written, directed, or produced content for The Barack Obama Campaign, The US Navy, The Emperor and Empress of Japan, The American Red Cross, The University of Hawaii, Congressman and Governor Neil Abercrombie, The Human Rights Campaign, The Smithsonian, The State of California, and others. He has served at The White House Digital Department, where he helped create films for President Barack Obama, and he also served as New Media Director for The Office of The Governor in Hawai'i. He currently works on several social impact media projects in Los Angeles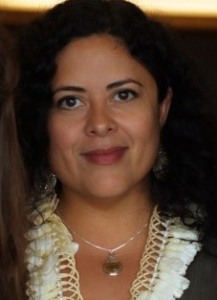 Dr. Maya Soetoro-Ng
Vice President
Maya is the Director of the Matsunaga Institute for Peace and Conflict Resolution at the University of Hawaii at Manoa. She was awarded a Masters degree in Secondary Education from NYU's College of Education and a PhD in Multicultural Education from the University of Hawaii. For many years, she worked at the University of Hawaii's College of Education where she taught Multicultural Education, Social Studies Methods, and Peace Education at both the graduate and undergraduate levels.
Maya has published a number of book contributions as well as a picture book entitled Ladder to the Moon and is currently under contract to write a Young Adult novel entitled Yellow Wood. Maya sits on many voluntary boards and is the co-founder of Ceeds of Peace, which creates workshops for educators, families and community leaders.

Katie has been active in the social benefit sector since age 12 when she joined a youth philanthropy program and has since served in a variety of staff, volunteer, and board service roles in the nonprofit sector. Katie has served on both nonprofit and philanthropic foundation boards of directors, as a program manager and admin, and as a speaker, panelist and facilitator at national conferences in the field of youth philanthropy. Katie is currently serving as Marketing and Development Coordinator for Acterra, a nonprofit doing local environmental advocacy work in Northern California. Katie was a co-founder and program manager for Youth Philanthropy Connect, an initiative of the Frieda C. Fox Family Foundation that is now a national project. Katie earned her Bachelor's Degree in Media Studies and Theatre from Scripps College in Claremont, California, and a Certificate in Arts Administration from the University of Edinburgh.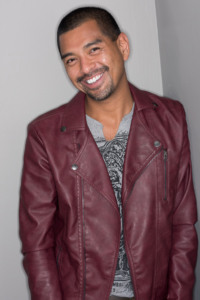 Giovanni Ortega (AEA, SAG-AFTRA) is an Actor, Author and Director, and Assistant Professor for Pomona College Department of Theatre and Dance. Gio believes in creating an accepting and inclusive relationship with artists and communities alike regardless of race, gender, religion, sexual orientation and class. He is the author of Leaves from the Silverlake Barrio, and a play, ALLOS, the story of Carlos Bulosan, which has been produced in several venues. As an actor, his credits include Inside the Ford – Romance of Magno Rubio (LA Weekly Award Nomination), Center Theater Group- Dogeaters, East West Players- Imelda, Orestes 2.0, Romeo and Juliet, Playwrights Arena, and roles with The Actor's Gang, Boston Court, Latino Theater Company, The Colony, and KulArts. His film credits include Clint Eastwood's Letters from Iwo Jima, Ray of Sunshine (Newport Beach Film Festival), Twixter, Coffee Date, "CSI" and NBC's Heroes.Gio enjoys work on Motivational Speaking, Diversity Engagement and Improvisation, and recently held a method acting workshop for Upstage Theater in Switzerland. He has produced and choreographed several additional works, and has performed and spoken at over 300 venues in North America.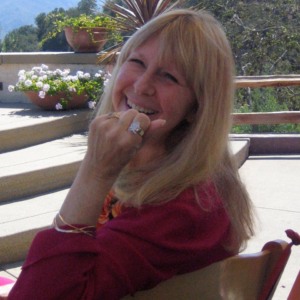 Daveen's passion and committment to children and youth has been the guiding force in both her professional and personal life. As a parent, foster parent, education professional, and frequent board volunteer, she works tirelessly to improve the lives of others, promote equity and equality, and empower children and youth to learn and grow into healthy adults. Daveen brings with her a wealth of executive, management, and board experience with dozens of education and human services nonprofit organizations, and Change The World is grateful for her board service.
Impact Entertainment Advisory Committee

INDUSTRY PROFESSIONALS
WORKING TO CREATE SOCIAL BENEFIT
President of Production, Focus Features

Whitehouse Video Director, Obama Administration
Producer, TV Series, Sega
Film Producer and Social Impact Advocate
Writer/Producer, Futurama & The Simpsons
Board Member, WGA
Have a Story to Tell?

WORK WITH A TEAM THAT
UNDERSTANDS NONPROFIT NEEDS