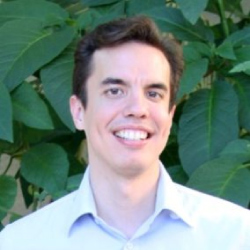 Mark's passion is borne out in his film work. He has experience writing, directing, and producing content for The White House, PBS, and LOST, and producing over 200 films. His content has been seen internationally on MSNBC, CNN, ESPN, PBS, and the front page of Youtube. that include award winning festival submissions, In public government, he served as the New Media Director for The Governor's Office of Hawai'i, and then founded Change The World Productions to focus on films that create positive social impact. Mark holds a Bachelor's Degree in Film from The University of Hawaii and a Masters in Public Administration from University of Southern California.
Dr. Maya Soetoro-Ng
Vice President, Board of Directors
Maya is the Director of the Matsunaga Institute for Peace and Conflict Resolution at the University of Hawaii at Manoa. She was awarded a Masters degree in Secondary Education from NYU's College of Education and a PhD in Multicultural Education from the University of Hawaii. For many years, she worked at the University of Hawaii's College of Education where she taught Multicultural Education, Social Studies Methods, and Peace Education at both the graduate and undergraduate levels.
Maya has published a number of book contributions as well as a picture book entitled Ladder to the Moon and is currently under contract to write a Young Adult novel entitled Yellow Wood. Maya sits on many voluntary boards and is the co-founder of Ceeds of Peace, which creates workshops for educators, families and community leaders.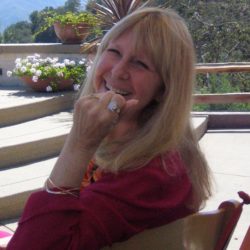 Daveen Fox is well described as having a loving heart and an embrace wide enough to hug the whole world. A compelling advocate for underserved children and youth, mom and foster mom of four, Daveen has for decades served in executive, volunteer, and director roles for various educational institutions, nonprofits and foundations. Daveen brings creativity and dedication, paired with budgetary and strategic acumen to the Change the World board of directors. A believer that education and empathy are critical ingredients for positive personal and social outcomes, Daveen makes a difference by amplifying the voices of those who are often unheard, and being engaged in community efforts.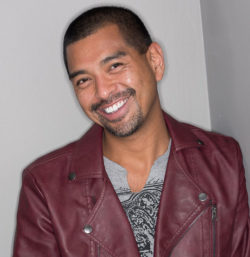 Giovanni Ortega,(AEA, SAG-AFTRA) is an Actor, Author, Choreographer and Director, the Assistant Professor at Pomona College, and Artistic Director of MEZÇLÃO. Gio believes in creating an accepting and inclusive relationship with artists and communities alike regardless of race, gender, religion, sexual orientation and class. Among Gio's recent honors are a Proclamation from the City of Los Angeles for his work as an artist and a community organizer, and recognition from the Filipino American Chamber of Commerce of Orange County. His play "Criers for Hire" became the highest grossing world premiere play in East West Players' 50-year history. He directed and performed in Joe Orton's "What the Butler Saw" at the Alte Schreinerei, Alte Feuherwerk Viktoria for the Upstage Bern Theatre Company in Switzerland. and adapted then directed "The Kingdom of Banaras" in India, where he provided a professional development course for teachers. He is the author of the book Leaves from the Silverlake Barrio, playwright of ALLOS, the story of Carlos Bulosa.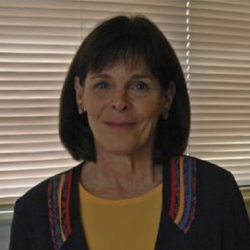 Judy Hall, MA, is a co-director and experience facilitator of Grand Connections, a provider of intergenerational, memory-building experiences for grandparents and their grandchildren. Judy counts over 25 years of professional experience as a psychotherapist working with children, adolescents and adults in individual, group and diagnostic settings. As an educator, she has taught psychology at community college and university levels, and cofounded and directed Our Public School, an educational nonprofit organization providing media exposure for best practices in community engagement in education. As Our Public School was merged into Change The World Productions, Judy joined this board of directors. As a community activist, Judy Hall has served on professional boards, volunteered for a wide range of family-focused organizations and worked as a staffer on local, state and national political campaigns.