Waikiki Elementary School
We can help you in any project, large or small
TELL YOUR STORY
The Crown Prince Akihito Scholarship Foundation
The official foundation of The Emperor and Empress of Japan was about to celebrate the 50th Anniversary of the foundation's service to community.
Purpose: Produce a commemorative film for the occasion.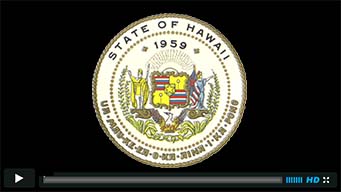 State of Hawai'i
Mark Wolf ran the New Media Operations for the state of Hawai'i, creating films and livestreams documenting the efforts of then Governor Neil Abercrombie's  administration prior to founding Change The World Productions.
Link Out to The Former Governor's YouTube channel.
Purpose: engaging public actions through social media. 
American Museum of Natural History
 We produced a series of films to highlight and promote
their innovative Youth Initiatives Programs
Purpose:  to promote their programs, raise funds and attract clients